October is many things, like crisp air, gorgeous foliage colors, and Halloween. But there is more:
October is National Bullying Prevention Month. And Google and Be Internet Awesome want you to join us on the kindness wagon!
If you have been around this blog for a while, you might probably have read about my daughter's struggle to fit in when she was in elementary.
This post is sponsored by Google via Forward Influence Network. However, the tips and tricks to deal with online bullies are all mines (and Mini's).
She is a brilliant student and a passionate human being, but her energy sometimes can get misunderstood. And she had the bad luck of being in one of those classes that have kids who will remind you (and the others) of your wrongdoing in 4th grade on EVERY. SINGLE. OPPORTUNITY.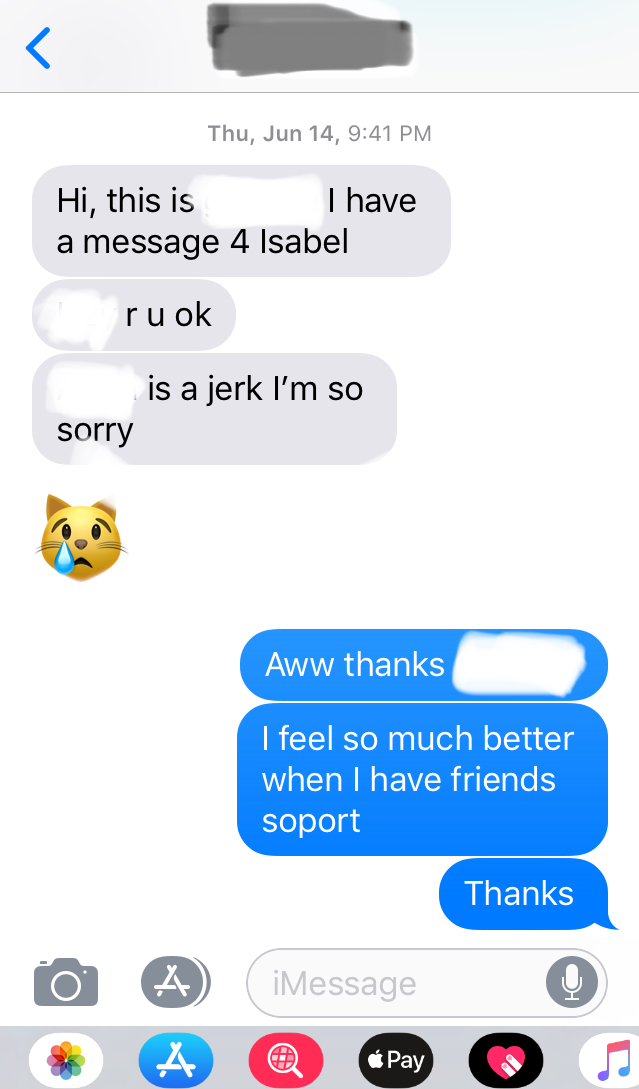 Now she's in 7th grade. Lately, I have been attending all the parenting classes and book presentations I have been invited to. This is not only because I want to become a better parent to Mini but also because I want to share it all with you.
And here are some worrisome data about bullying:
Cyberbullying is the #1 online safety concern in the classroom among teachers.

28% of students have experienced bullying personally.

71% of students have witnessed bullying directly.

Only 20% – 30% of stu

dents notify adults about bullying.

Over 50% of parents are concerned about their child being bullied.
What can we do as parents and educators?
First of all, we need to prepare ourselves and work with our kids. We can't expect them to know how to behave online if they see mean behaviors on social media and we don't show them the right way. We are responsible for emphasizing that the "golden rule" is just as important online as it is "IRL".
There are some amazing tools available and skills to develop in order to not only help our kids cope with social issues that look or feel like bullying.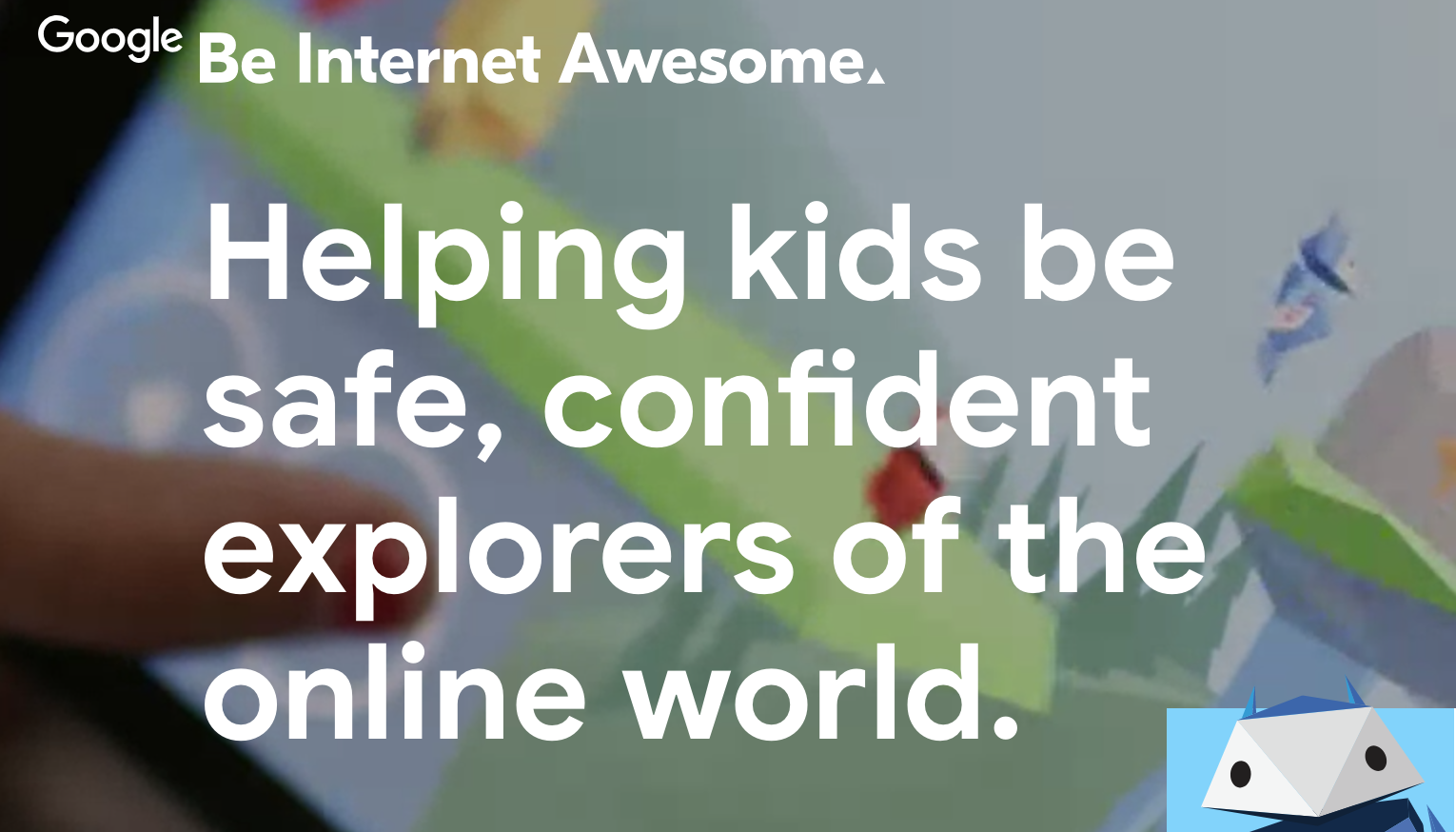 Be Internet Awesome is Google's free multifaceted program designed to teach kids the fundamentals of digital citizenship and safety so they can explore the online world with confidence.
The program is available in English and Spanish and consists of an ISTE standard aligned curriculum. Plus ready-made Pear Decks for each lesson, Interland – an adventure-packed online game about digital safety and citizenship – and plenty of resources for educators and parents.
The five areas of Internet awesomeness:
SMART

:

Communicate responsibly online

ALERT

:

Identify phishing, scams, and non-credible sources online

STRONG

:

Protect your personal information

KIND

:

Be kind and positive online

BRAVE

:

When in doubt about anything online, talk it out with an adult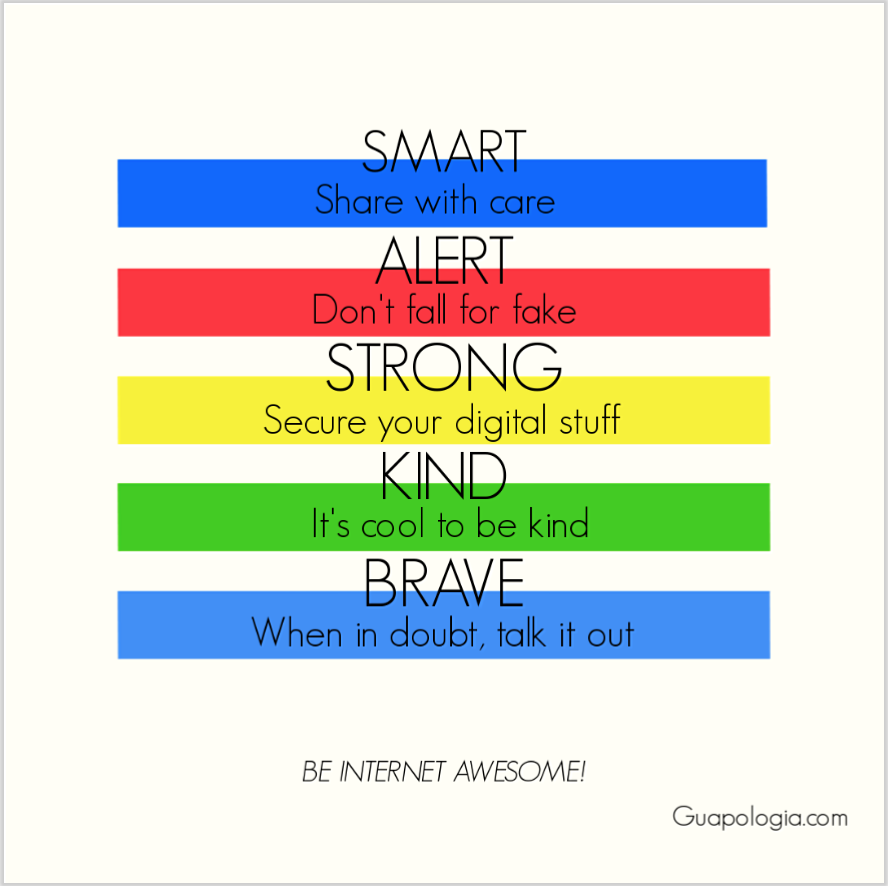 Online, you'll find the teacher curriculum, family guide, and tips – a complete resource on the basics your family can build on and play with or learn together.
In addition to Interland, you'll find vocabulary and talking points to use for family discussions and activities that will help you lay a strong foundation. That way you can help kids learn how to be safe, smart, and positive online.
The internet can be a truly great place to learn when comments, conversations, and content are positive. BIA will help students and families see how to make choices that disempower bullying behavior and create healthy, productive spaces to interact.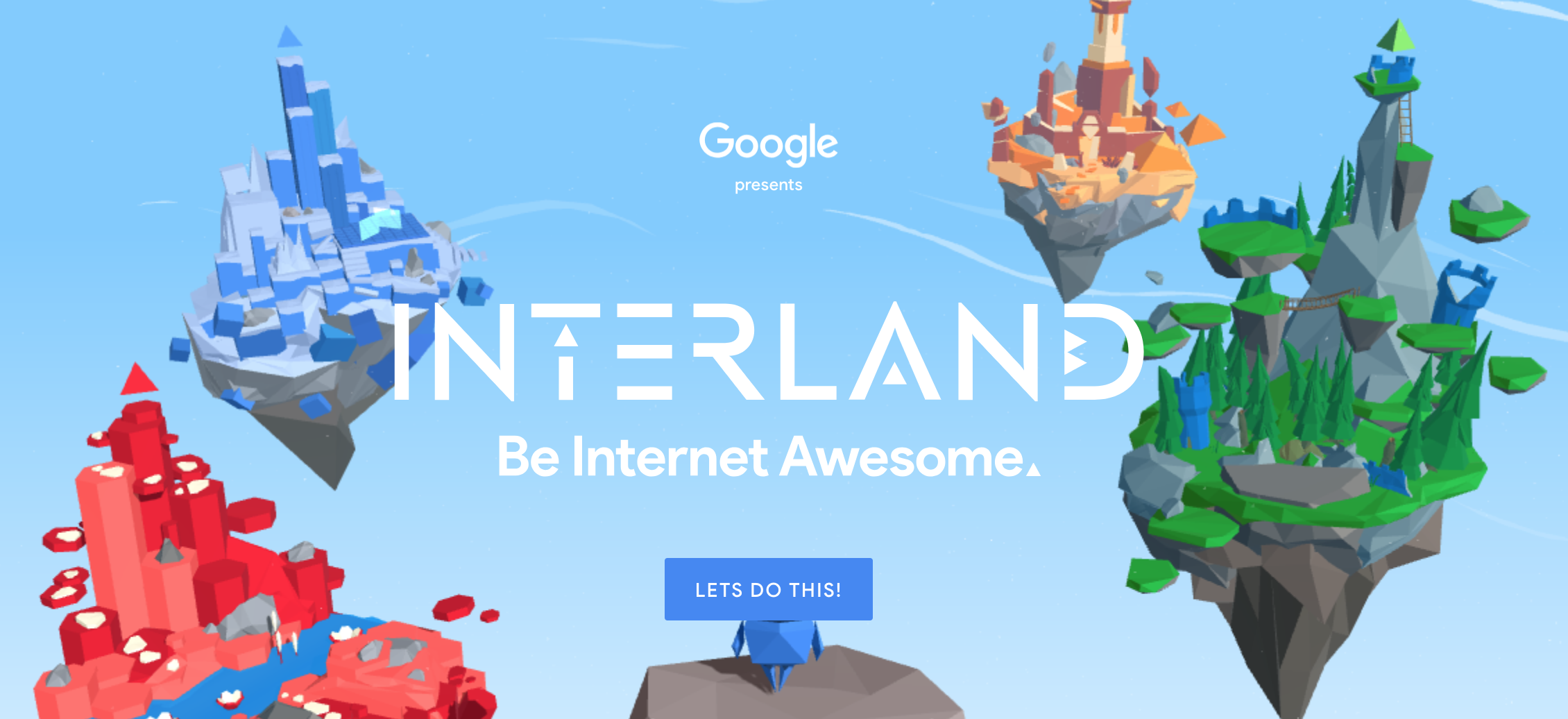 Let's also be proactive in the cyberspace!
But we know there is no way to get out what has not been planted. That is why there is a social-media mission for you, your friends and your kids: Let's have a pay-it-forward #ItsCoolToBeKind challenge!
How to do it:
Do a random act of kindness online to someone else by yourself or with your kids!

Then,

challenge 3+ (fellow parents or families

to do another act of kindness online

within 48 hours. Be sure to tag the friends in your social shares.

Post about the act and encourage your audience to be kind online and participate in this challenge with inspiration from Be Internet Awesome. Use #ItsCoolToBeKind 
Examples of Acts of Kindness

Find somewhere (or someone) that could use kindness or positivity online. And then:
Post a positive comment about a friend's picture or video.

It doesn't have to be something too personal but neither all emojis. Pointing out a couple of nice things on the picture or video makes it even better!

Be an upstander and report negative behavior

. On FB, Twitter, Instagram, Tik Tok, and Snapchat (to name just the most popular apps), there are ways to report and denounce bullying or inappropriate behavior.
If you don't know how to do it, send me and DM (@Guapologa everywhere!) or just Google it! 
Send a positive message to a friend

. Sometimes we see someone struggling. Other times we just remember we haven't talked or spend time with that friend for a while. Sending a text message, a direct message on social media or even just mention something nice of that person to another (better if you tag your friend!) is the way to go.
Apply the "Grandma Rule"

. Before commenting on someone's post on social media you have to analyze what would grandma, (or your best friend's mom, or your favorite uncle) think, feel and/or say about you talking to others like that.

This moral compass also applies when you see someone being hurt in the comments of a post.
Help your kids spread kindness online

with Kind Kingdom. Now, this one is a fun way to "let them have it" when it comes to playing video games.
In conclusion…
There is no safety "tool" more important than open-hearted, open-minded communication in families. When that happens, everybody learns—about each other as well as technology and media.
And helping our kids develop these digital and social skills makes learning go better at school too.
Find more information here:
Websites:
g.co/BeInternetAwesome (English)
g.co/segenialeninternet (Spanish)
Facebook Comments