Although aromatherapy is a well-known marketable concept, I have found that using essential oils in home-made items is an easy and more affordable way of getting away with their many benefits.
Since my daughter was a baby, massage and aromatherapy have been my go-to when looking for solutions when she was constipated, anxious or even as a way to enhance the benefit of drugs ordered by a doctor. Aromatherapy is an age-old tradition used around the world for centuries that brings together the unique scents of essential oils and our senses, offering sublime benefits for the mind, body, and spirit. Extracted from plant sources such as flowers, herbs, leaves, and roots, essential oils capture the super-concentrated "essence" of a plant and contain the plant's natural constituents and scent profile. The scent of an oil may be soothing, or uplifting, or any number of things and part of the joy of aromatherapy lies in discovering which oils fit your needs and desires, as well as learning the best ways to utilize these oils to maximize these benefits and get the most out of your experience.
Single Oils vs. Blended Oils
One of the best parts of aromatherapy is in discovering which scents work best for you. Single oils contain a single extract from a single plant. Blended oils take the most popular single oils and combine them into a unique, specialized formula that creates a scent unlike any other.
But don't let us do have all the fun for you! Experiment with different single oils to create your own unique blends. Discover which scents work well together and which benefits complement each other in your aromatherapy routine. Bring together Eucalyptus Oil, Lavender Oil, and Tea Tree Oil to create a spa steam room-like scent, or add a splash of Lavender Oil with a Calming Oil blend to add a floral note to a citrus blend. The possibilities are endless!
Using Essential Oils in Diffusers
Diffusers are perhaps the most straightforward and popular way to use essential oils and experience aromatherapy. They are the best way to fill any room with the scent of essential oils, as they are the most effective at dispersing an oil's aroma and can be used in a "set it and forget it" way. Typically, you only need 3-5 drops of an oil in a diffuser, but be sure to read the individual directions per each diffuser for proper use and care.
Some of the most popular types of diffusers are:
      

Ultrasonic Diffusers

use electric frequencies to produce a fine mist from the oils added to water. They do not use heat, but rather use vibrations that carry the oil and water particles into the air.

       Traditional Diffusers: Like the one in the picture, it works with the flame of a tea candle that warms up the mix of tap water and a few drops of essential oils. This type of diffuser is one of the most inexpensive and decorative you can find.

      

Heat Diffusers

use warmth to disperse the scents of oils, typically by gently heating a pad that has a few drops of essential oils on it. There are a few different types of models, some of which are called "burners," which are powered by a tea light. The other popular type is "plug-in warmers" that tend to be more precise in warming the oil.

      

Reed Diffusers

are a popular DIY diffuser and are a simple and inexpensive addition to any aromatherapy collection. These involve combining essential oils with a base oil in a glass container, then placing specialized reeds into the narrow opening. The oil travels up the reeds and is released into the air. These are best for long-term diffusing and can be refreshed with new oils on a regular basis.
Using Essential Oils Topically
Whether you're looking to create a massage oil, skin serum, or in any topical DIY project (e.g. making lotion), using essential oils topically has long been an integral part of this age-old tradition. However, when it comes to figuring out how to do so, one must always remember that essential oils should never be used neat on the skin. This means that they should always be combined with a base oil first (such as Sweet Almond Oil) before being applied topically.
The typical ratio for essential oils to base oil is 5-7 drops of essential oil to 10 mL of base oil. This can be adjusted to fit your needs but is a good starting point for most people.
Using Essential Oils Around the House
Essential oils are a great resource to have around the house. Some popular ways to use them include:
      

Aerosol-Free Air Fresheners:

Ditch the store-bought air fresheners and create your own using essential oils, distilled water, and a spray bottle.

      

Household Cleaners:

Essential oils can be combined with distilled water and vinegar to create household surface cleaners that are perfect for the kitchen or bathroom.

      

Deodorizers:

It's amazing what a few drops of oil can do to deodorize stinky areas such as garbage pails, sports equipment, and even vacuum cleaner bags. You can even add a few drops to baking soda and sprinkle on the carpet before vacuuming as a refreshing carpet deodorizer!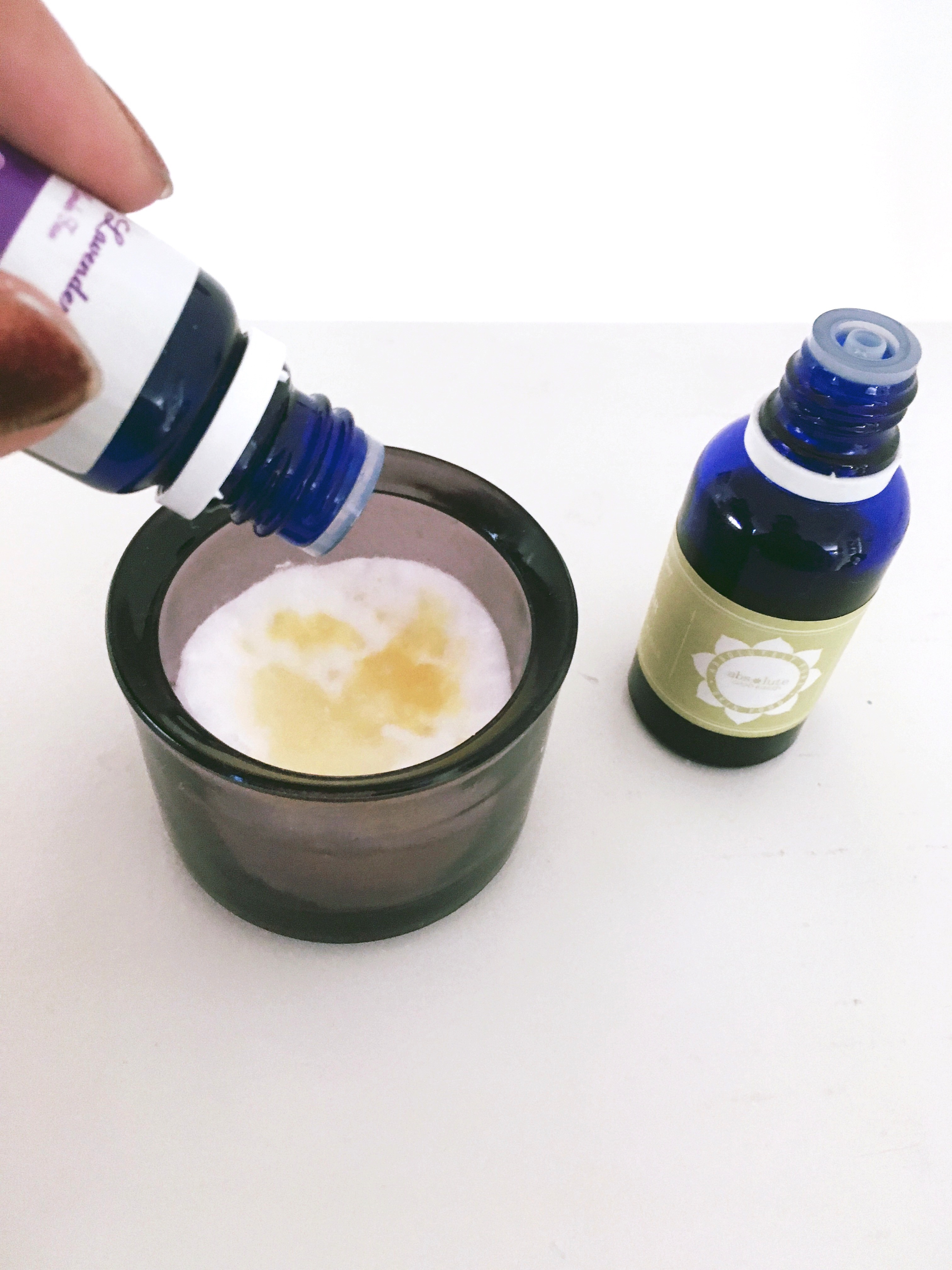 DIYs and Other Aromatherapy Ideas
As we've mentioned, one of the best parts of aromatherapy is in discovering the endless ways it can be used in your everyday life.
Here are some ideas for popular DIYs and other aromatherapy applications to help you get started:
      

Bath & Shower:

Add a few drops of essential oils to warm bath water or shower steam before stepping in for a spa-like experience.

      

Candles:

Essential oils are a great fragrant component for homemade candles, especially those made with beeswax.

      

Soaps:

Whether you're making solid soap or liquid soap, essential oils are the perfect scented ingredient. Add dried herbs as well to take your soap up a notch!

      

Dryer Sheets:

Creating homemade dryer sheets is as simple as adding a few drops of essential oils to a terrycloth and tossing it into your dryer with the next load.

      

Linen Spray:

Similar to an air freshener, combine your favorite oils with distilled water and spray on your linens to freshen up before company comes over.

      

Scent Balls:

Add a few drops of oils to cotton balls and hide in corners of your bed, the bottom of the garbage pail, behind the toilet, or anywhere else that could use some freshening up.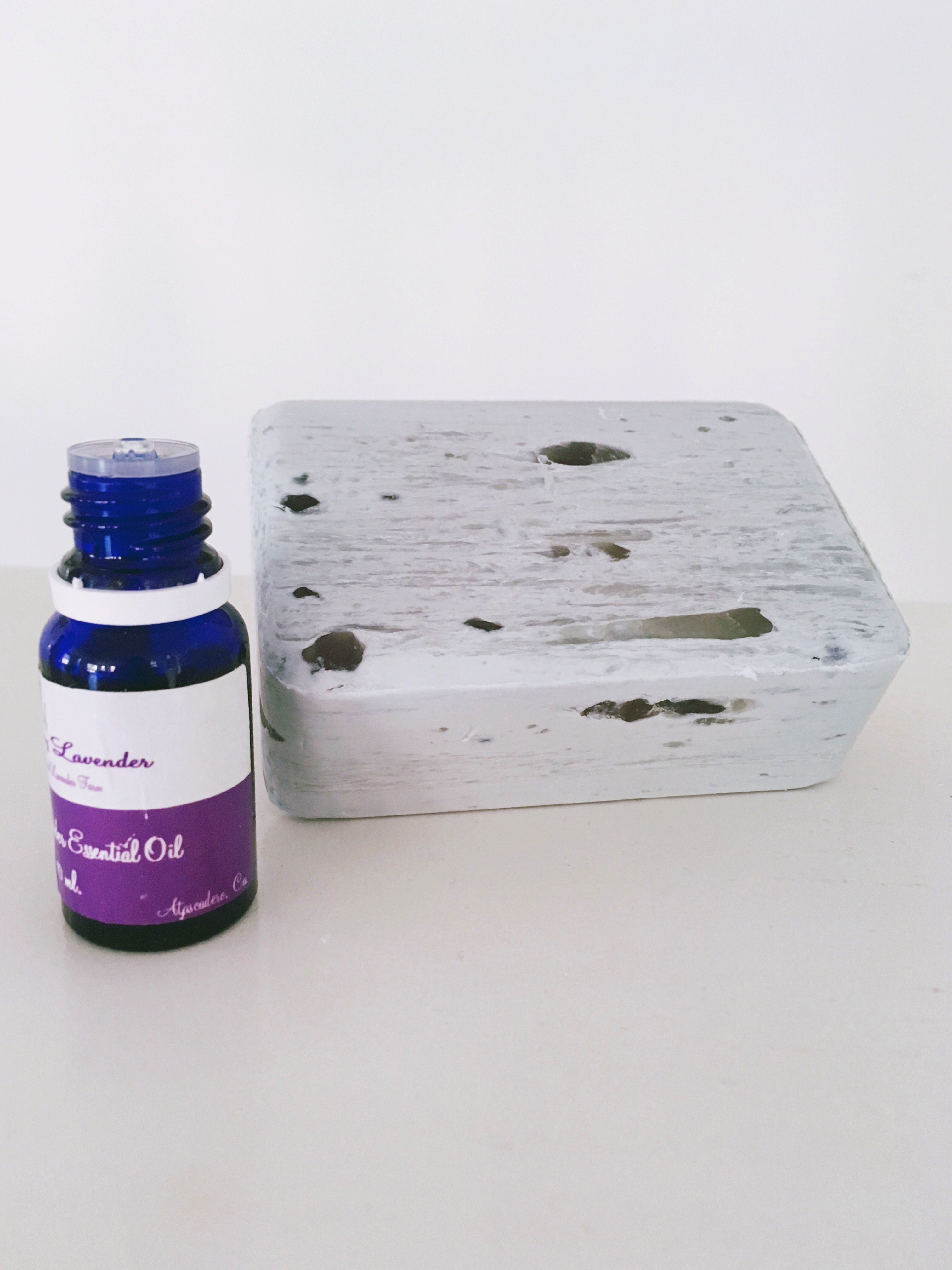 Creating simple DIY projects with Mini using essential oils has been a great way not only to keep her busy in a non-messy way but as a great resource to teach her how traditional medicine can help people mentally and physically. She loves to use lavender oil when she takes a bath in the evening but now she knows a blend of jasmine, ginger, and tea tree oils are better to wake you up.
It is great to learn together about the power of scents.
Facebook Comments