The right party looks for yourself, your partner and even your party shouldn't be hard to find, and we got the best Target finds for you to get them easily. Yes, we are closing one heck of a year and opening the door to the one that follows in a festive manner.
Go velve-ty! Show it in style with a dress that you will keep wearing all season long.
Black and white ombre dress. This is a perfect dress for a young woman who is feeling enthusiastic about 2018! Keep it simple and cool with black sneakers. Get it here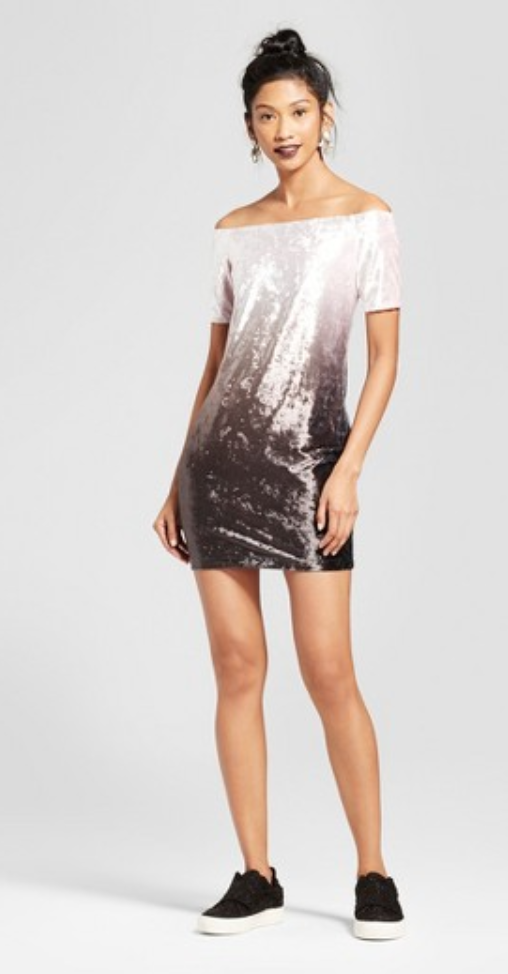 Burgundy velvet twist front dress. I love the long sleeve of this dress and the front twisted belt make it perfect for any kind of body type. Don't forget to wear a well-fitted bra under this dress, as it will make your cleavage the center of attention. Too self-conscious about that? Pin it from the inside or wear a nice brooch instead of a long necklace. This dress also looks great with chockers.  Get it here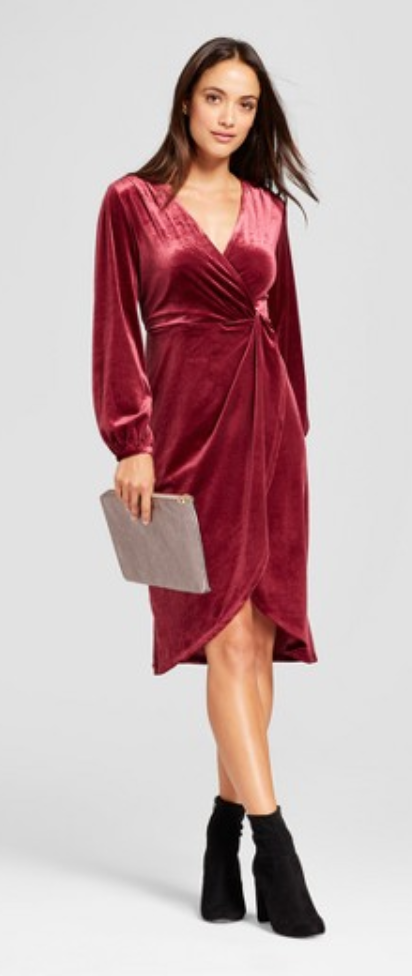 Black velvet midi dress. If cold weather is an issue for wearing those spaghetti straps, put it on a button up shirt and wear it with a nice coat over it, add thighs and boots. Get it here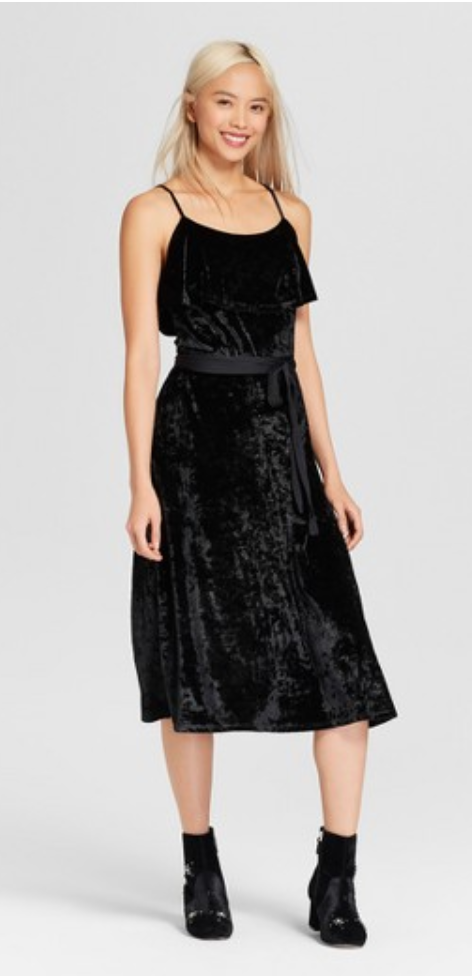 Put on a blazer! Although women are taking this piece of clothing and wearing it all the time these days, but there is still a lot of charm in a guy pulling off a well-structured blazer with dark jeans or printed dress pants.
Grey deconstructed knit blazer. A perfect way to wear a more formal version of a knitted sweater while wearing jeans. Get it here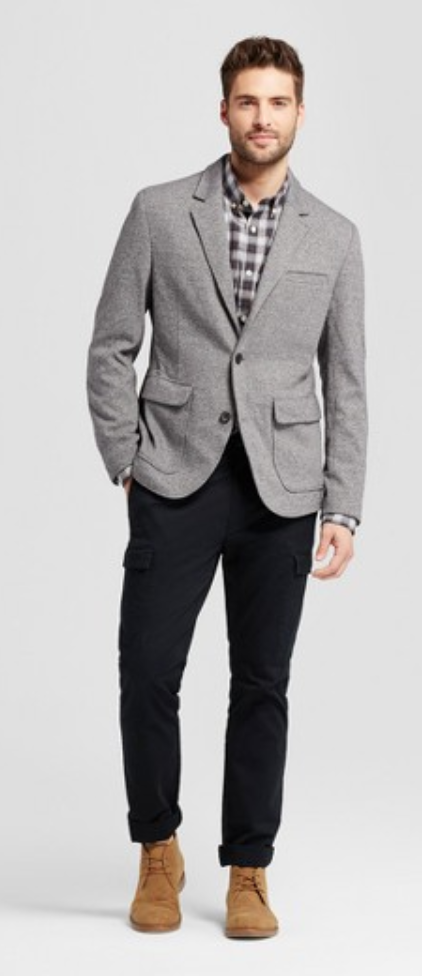 Brown wool blazer. This wool herringbone blazer comes complete with notched lapels and a pleated back – no detail has gone unnoticed. Get it here.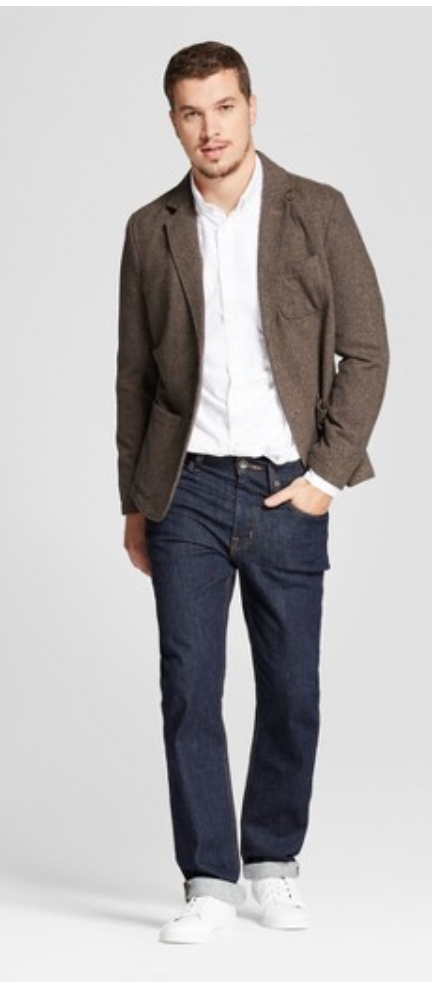 Match it! Funny enough one of 2018's favorite Instagram trends is the matching outfit photo. Why not jump directly on to it right at New Year's day? You might get this combo for your family or even make an amazing matching-outfits party while the countdown happens and bubbles are sprayed. Get them here.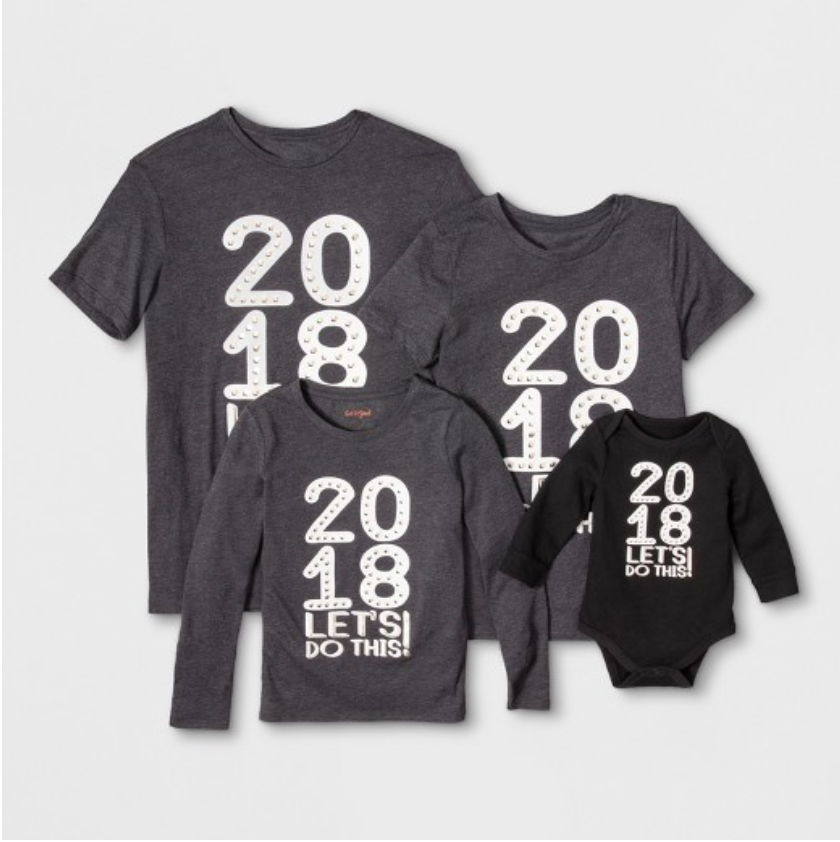 Accessorize your pet! (without making it fuzzy). Holiday apparel for pets is a whole industry but a lot of times the furry ones suffer while we are trying to make them look even cuter. But it's soooo hard to not do it! Let's all stop suffering and put them some non-invasive accessories they will not hate while we can snap pictures of their dapper style all night long.
Buffalo Check Bow Tie Collar Slide. Just slip the bow tie over their collar to perfectly accessorize them. Get it here.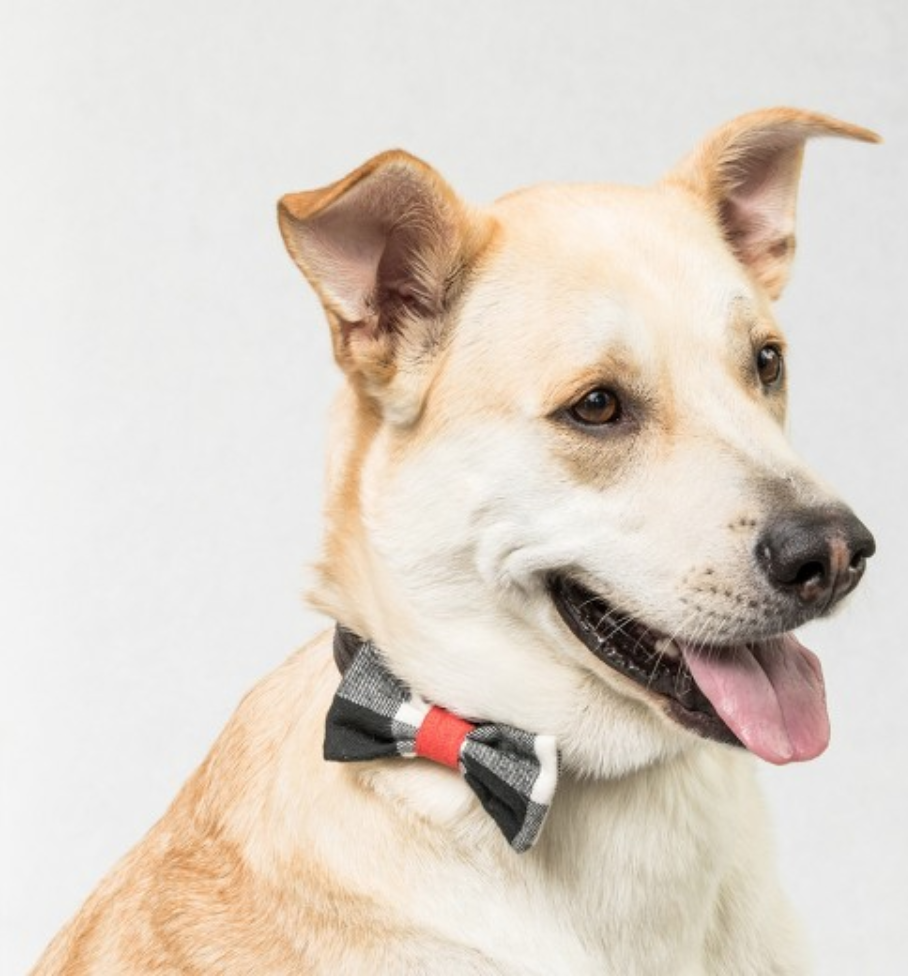 Cable Knit Bow Tie Collar Slide. Your dog may not be willing to slip on a sweater, but you can still dress them up in this cozy collar slide. It goes inserted in Fido's regular collar so it won't bother your pet.  Get it here.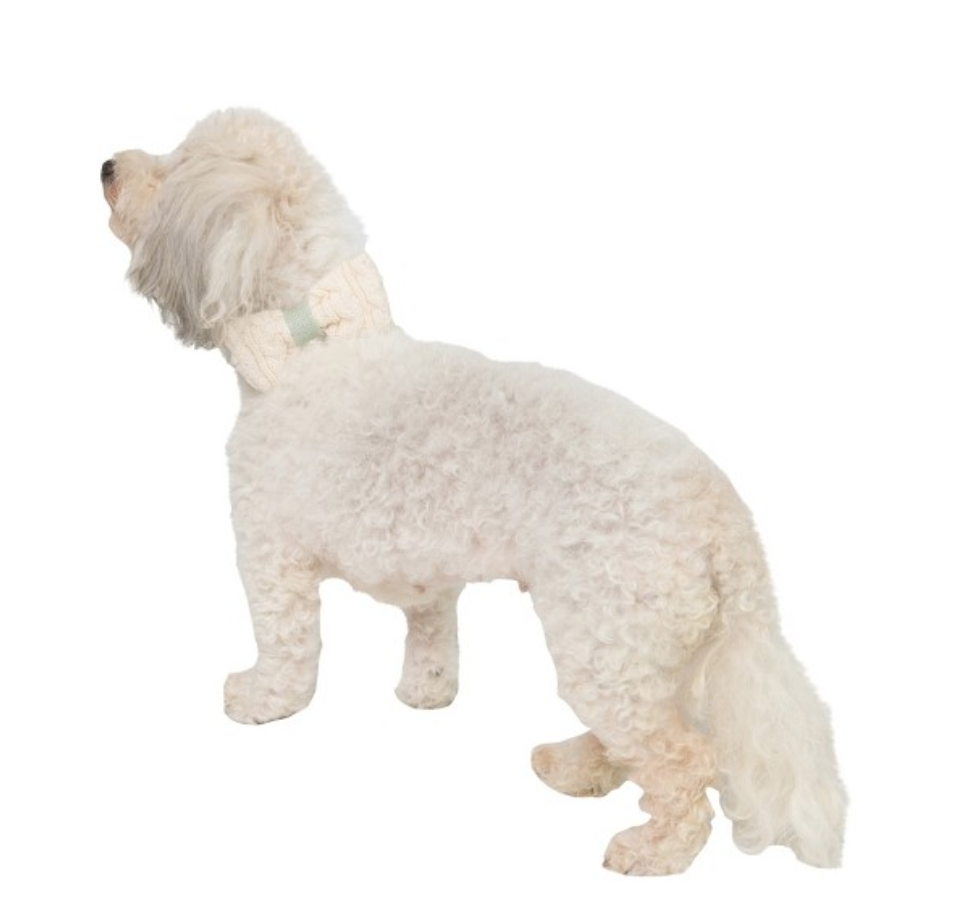 Make 2018 feel at home! Wave goodbye to 2017 while welcoming the new year to your house and to your life.
Add balloons like the YAY metallic balloons or confetti balloons. While they come deflated you can inflate them with helium for floating or regular air and hang them on the wall. Good news for the metallic ones is you can deflate them and use them again on any other YAY- worthy celebration.
Get the balloon YAY pack here.
Get the confetti balloon with tassels here.
Creative Motions Square Rotating Mirror Ball Light has bright LED bulbs which enables the mirrors of the mirror ball to reflect light through the whole room. This small but powerfully colorful accessory will add a lot of fun to any party. Get it here.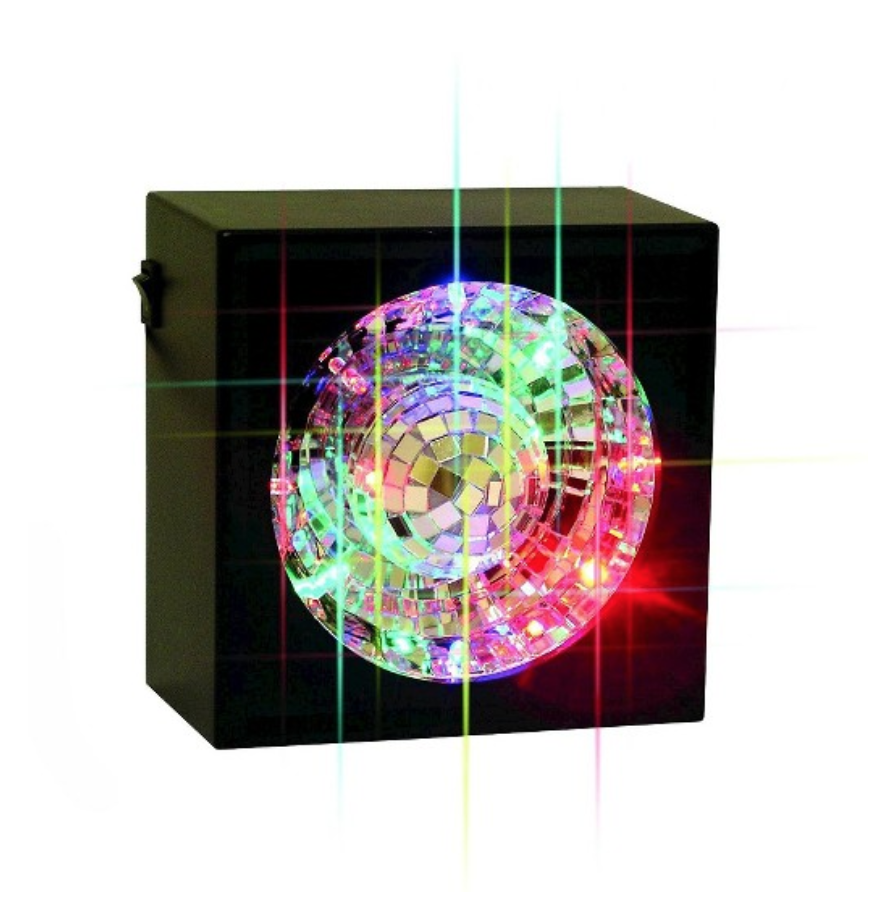 And an extra item that can't be left out of any New Year's celebration…
Bubbles!
Have a happy and enjoyable New Year's celebration and a fantastic 2018!
Note: Sometimes we use affiliate links that will give us a small amount of money if you buy from them. Thanks for helping us while you get amazingly stylish stuff!
Facebook Comments