Las fiestas de disfraces son el momento perfecto para conectar con tu creatividad y algunos deseos manifiestos (o no). Aprovecha lo que tienes en tu closet para armar tu personaje distintivo.
Ya sea que revises el closet de la abuela o tengas piezas que nunca habías pensado en usar como parte de un disfraz, estas ideas sólo necesitan los complementos y accesorios adecuados para hacerlas funcionar maravillosamente.
Mujeres fuertes. 
Si te gustan los disfraces de época, puedes inclinarte por Rosie the Riveter, la paradigmática mujer que apareció en posters de Estados Unidos durante la Segunda Guerra Mundial, representando a las mujeres que salieron a trabajar en fábricas, reemplazando a los hombres que se unieron al ejército.
This slideshow requires JavaScript.
También quiero poner la inspiración para una heroína personal de Mini: la piloto de aviones Amelia Earhart, quien fue la primera mujer en volar un avión sin más pasajeros a través del Atlántico.
This slideshow requires JavaScript.
Mujeres glamorosas.
¿Te gusta la literatura? ¿Te gusta Leonardo di Caprio? Si tu respuesta es sí a una o ambas preguntas, entonces probablemente estés familiarizada con el personaje de Daisy Buchanan, el amor imposible de Gatsby en "The Great Gatsby" de Scott Fitzgerald. El glamour de los años veinte y el art decó es parte esencial de su vestimenta.
This slideshow requires JavaScript.
Y porque Marilyn Monroe nunca ha dejado de ser el ícono del glamour hollywoodense… ¡Lentejuelas, brillo metalizado y cuellos halter para todas!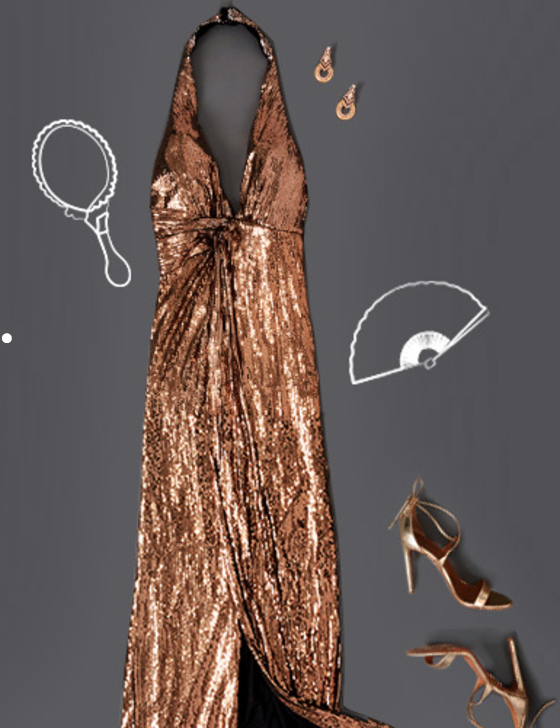 Para las chicas que prefieren los vestidos cortos y en trapecio, las divas de los años sesenta y setenta son fuente inagotable de inspiración, como Twiggy, Diana Ross, Cher…
This slideshow requires JavaScript.
Mujeres en ficción.
El libro original de Margaret Atwood y la consiguiente serie The Handsmaid Tale han sido multipremiados y es innegable que la creadora del vestuario de la serie de HULU, Anne Crabtree, dio en el clavo al seguir la descripción del libro. Este traje completo en rojo, o un vestido largo en rojo al que puedas añadir el sombrero icónico de las mujeres de esa distopia, como Offred y Moira, son perfectos para hacer funcionar ese disfraz.
This slideshow requires JavaScript.
Aquí puedes encontrar un tutorial para hacer el sombrero (en inglés).
Finalmente, el disfraz más sencillo de todos, pero no por eso con menos encanto: La bruja.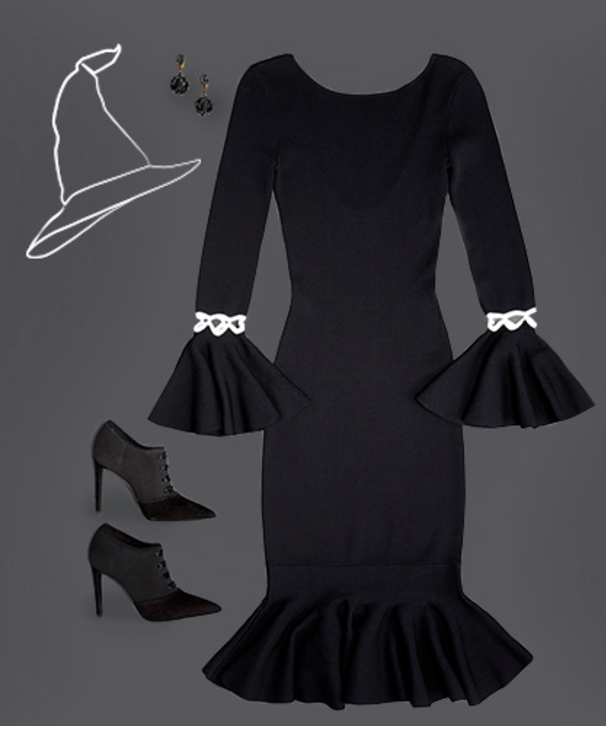 Puedes usar el maquillaje para darle más personalidad a tu caracterización: Tal vez quieres ser Maléfica, o no te importaría usar pintura verde para personificar a la Bruja Mala del Oeste (si este es el caso, añade las zapatillas rojas que Dorothy se queda en El Mago de Oz).
¿Lista para la fiesta de disfraces de este año?